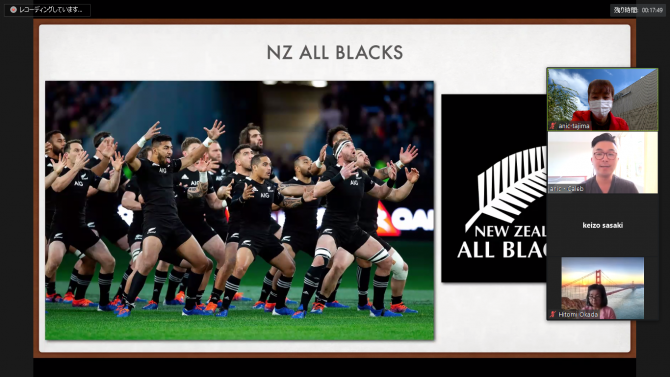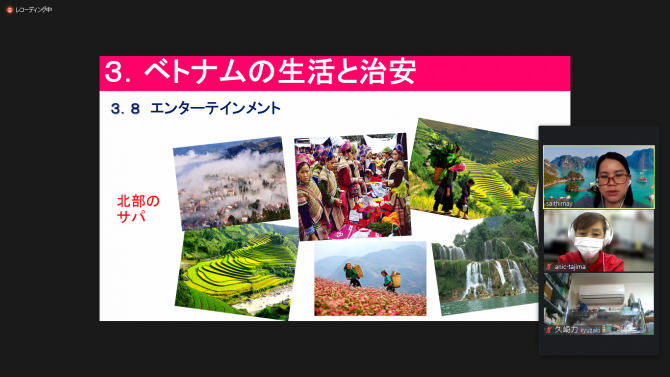 On Saturday the 6th of March, The 4th Nakano International Exchange Festival (Festa) was held online.
In the morning session countries such as Korea, Peru, New Zealand and America were linked to Japan with thanks to our ANIC volunteers.
Measures against the Corona Virus in each country were talked about and some sightseeing spots were shown.
 
In the afternoon session Vietnam was introduced from Ho Chi Minh City.
It was also reported that the number of technical intern trainees coming to Japan had been rising.
 
The participants said that the trip was impressive and said thank you for the enjoyable time! They hoped that they could travel very soon.
They appreciated being able to have a worldwide trip even during the Corona crisis.
They enjoyed it as it was a safe online trip.
We received many more impressions from the audience.
 
It was the event we tried for the first time and we had a few hick ups, but it was held successfully with a lot of help from our volunteers.